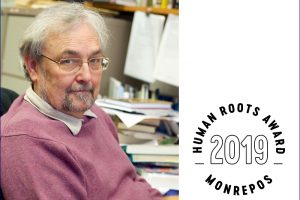 MONREPOS Archaeological Research Centre honours evolutionary psychologist Robin Dunbar with international research award
Neuwied / Mainz, 31. July 2019
On November 8th, this year's HUMAN ROOTS AWARD will be awarded for the third time by the Archaeological Research Centre and Museum for Human Behavioural Evolution MONREPOS, a department of the Römisch-Germanisches Zentralmuseum Mainz (RGZM), Leibniz Research Institute of Archaeology. This year's winner is Prof. Dr. Robin Dunbar, evolutionary psychologist at Oxford University. The MONREPOS jury justified the choice of Dunbar with his outstanding achievements into understanding human sociality. Dunbar is the author of numerous articles and popular science books.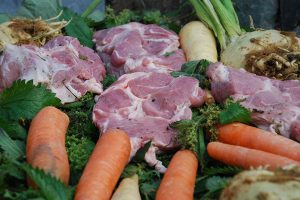 Steinzeit-Barbecue »Wild und schmutzig«
Neuwied, 17. Juli 2019
»Wild und schmutzig« – das altsteinzeitliche Barbecue – geht am Samstag, den 10. August 2019 in die nächste Runde. Das MONREPOS Archäologische Forschungszentrum und Museum für menschliche Verhaltensevolution bietet seinen Gästen die Möglichkeit, Wild, Fisch, Knollen- und Wurzelgemüse sowie selbst gesammelte Wildpflanzenbeilagen eigenständig auf alt- und mittelsteinzeitliche Art und Weise zuzubereiten.