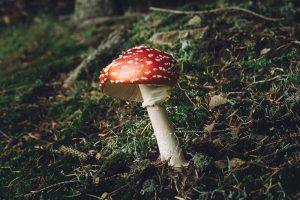 Ein Pilz kommt selten allein! Eine archäologisch inspirierte Pilzexkursion
Neuwied, 16. Oktober 2019
Mit der Reihe MonCuisine bietet MONREPOS auf abwechslungsreiche Weise die Möglichkeit, die verschiedenen Geschmäcker der Natur zu erleben: rein und unverfälscht. Aber die Natur hat natürlich vielmehr als nur kulinarische Hochgenüsse zu bieten. Eine Lebensform mit ganz besonders vielen Facetten steht im Mittelpunkt der kommenden Veranstaltung: Pilze!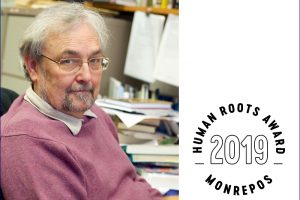 MONREPOS Archaeological Research Centre honours evolutionary psychologist Robin Dunbar with international research award
Neuwied / Mainz, 31. July 2019
On November 8th, this year's HUMAN ROOTS AWARD will be awarded for the third time by the Archaeological Research Centre and Museum for Human Behavioural Evolution MONREPOS, a department of the Römisch-Germanisches Zentralmuseum Mainz (RGZM), Leibniz Research Institute of Archaeology. This year's winner is Prof. Dr. Robin Dunbar, evolutionary psychologist at Oxford University. The MONREPOS jury justified the choice of Dunbar with his outstanding achievements into understanding human sociality. Dunbar is the author of numerous articles and popular science books.