MONREPOS QUICK INFO
Whether visiting the exhibition, the restaurant or the research institute. Before you arrive, you often have a number of questions. We have compiled a small overview of the most frequently asked ones here.
Museum & Catering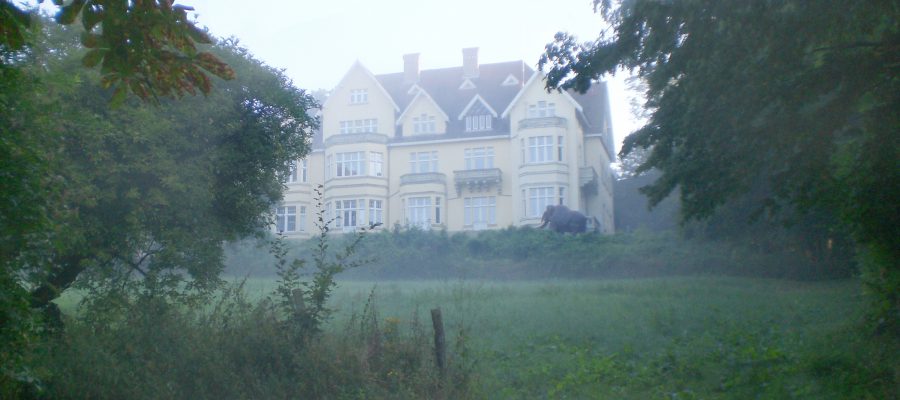 Is it permitted to take photographs?
Photographing in the exhibition is permitted for private use.
Are there opportunities for child care?
Saturday is family day, also here in MONREPOS! After a family-friendly tour through our exhibition, you can relax with your friends over a cup of coffee in our »living room« while your children let their curiosity run free in an exciting workshop.
Is there a museum shop?
The museum shop MonSouvenir is located in the entrance area of the museum. The articles available there are carefully selected. In addition, under the label Mon, we have created a series of products that capture the carefree, nature-loving atmosphere of the Palaeolithic Age.
Is there a diaper-changing table available?
The diaper-changing table is located in the museum at the toilets for disabled people. A small first aid kit for diaper emergencies is also available there.
Is there a discount?
Families get a 20% discount | Discount (with identification) for children from 6 years, students, seniors, people with disability
Is the museum open seven days a week?
Our museum will remain closed until further notice.
Is the café-restaurant open seven days a week?
Our café-restaurant »MonAppétit« will remain closed until we have found a new tenant.
Is MONREPOS barrier-free?
Schloss Monrepos is accessible for wheelchairs. Disability-friendly toilets are also available both in the exhibition and the museum education area. The panoramic terrace and our café-restaurant MonAppétit are also wheelchair accessible.
Is it possible to book the venue for a private party or a business event?
MONREPOS, with its unique setting overlooking the Middle Rhine, offers a small but fine and unforgettable location for celebrations, meetings and seminars.
How about food and drink at the museum?
Our café-restaurant »MonAppétit« will remain closed until we have found a new tenant.
Are dogs allowed?
Dogs are welcome in the restaurant and in the museum shop. The exhibition itself, however, may only be visited by assistance dogs. We will happily dog-sit your four-legged friends at the museum reception, as long as they are among the quieter representatives of their kind.
How much time should I allow for the exhibition visit?
We recommend taking about 90-120 minutes to visit the exhibition.
Science & Research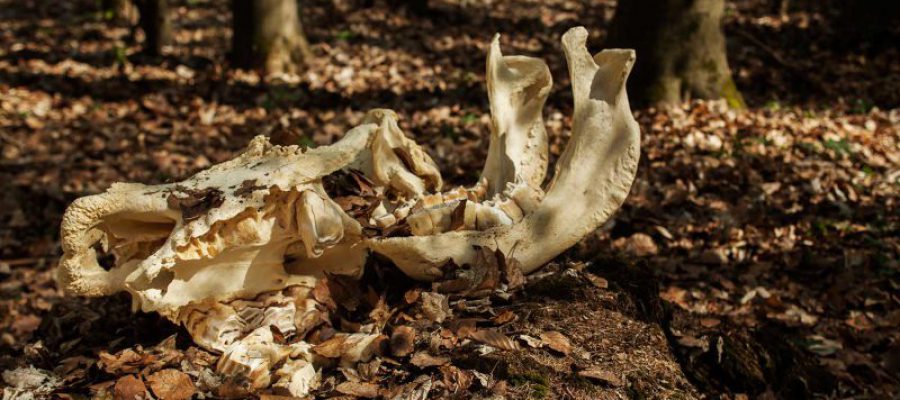 What kind of institution is this?
MONREPOS is a research museum where top rate archaeological research is mediated and integrated into a socio-political dialogue. We are an external department of the Römisch-Germanisches Zentralmuseum Mainz and a member of the Leibniz-Association.
What research takes place at MONREPOS?
At MONREPOS we explore the origins of our present behaviour in the Old and Middle Stone Age. To achieve this, we place archaeological finds in their developmental context.
Who works at the Archaeological Research Centre for Human Behavioural Evolution?
All current and former employees can be found in the Team & Jobs section.
Which equipment is available on site?
MONREPOS has a Laboratory for Traceology and Controlled Experiments (TraCEr), Osteological and Taphonomic Faunal Reference Collections, a Reference Library, as well as a Photographic Archive, a Lithic Raw Material Reference Collection and the Palaeolithic and Mesolithic section of the RGZM Archaeological Study Collection. Further information can be found here.
Is it possible to use the library?
Our library is a reference library: books can only be viewed on site and by appointment. Opening hours: Monday to Thursday 8 am - 5 pm, Friday 8 am - 12 noon Please contact: Heidrun Gräf Tel. +49 (0) 2631-977216 E-Mail: graef@rgzm.de
Is it possible to visit the laboratories?
Yes. Visiting scientists can visit and use our laboratories by appointment. Contact: Heidrun Gräf Tel. +49 (0) 2631-977216 E-Mail: graef@rgzm.de
Are there opening and contact times?
The opening hours and contact hours of our laboratories and other facilities can be found in the Amenities section or send us an e-mail to: Heidrun Gräf E-Mail: graef@rgzm.de
Which services are offered?
No services are offered. However, visiting scientists can use equipment for projects which are carried out in cooperation with our scientists.
Can commissioned work be carried out in the laboratories?
What do services / equipment times / technician times cost?
Is it possible to carry out work personally in the laboratories, if so under what conditions?
Yes. However, this requires prior instruction and compliance with the safety regulations.
Are there collegiate rooms?
Yes. Our collegiate rooms are available to visiting scholars and students by appointment. For information and registration please contact: Heidrun Gräf Tel. +49 (0) 2631-977216 graef@rgzm.de
Can I participate in the DiPA?
The event is public. Everyone is welcome. The »Dialogues on Pleistocene Archaeology« enable scientific exchange in-house and take place at regular intervals with the participation of colleagues from our international network.